Community Building on the Inside Community Podcast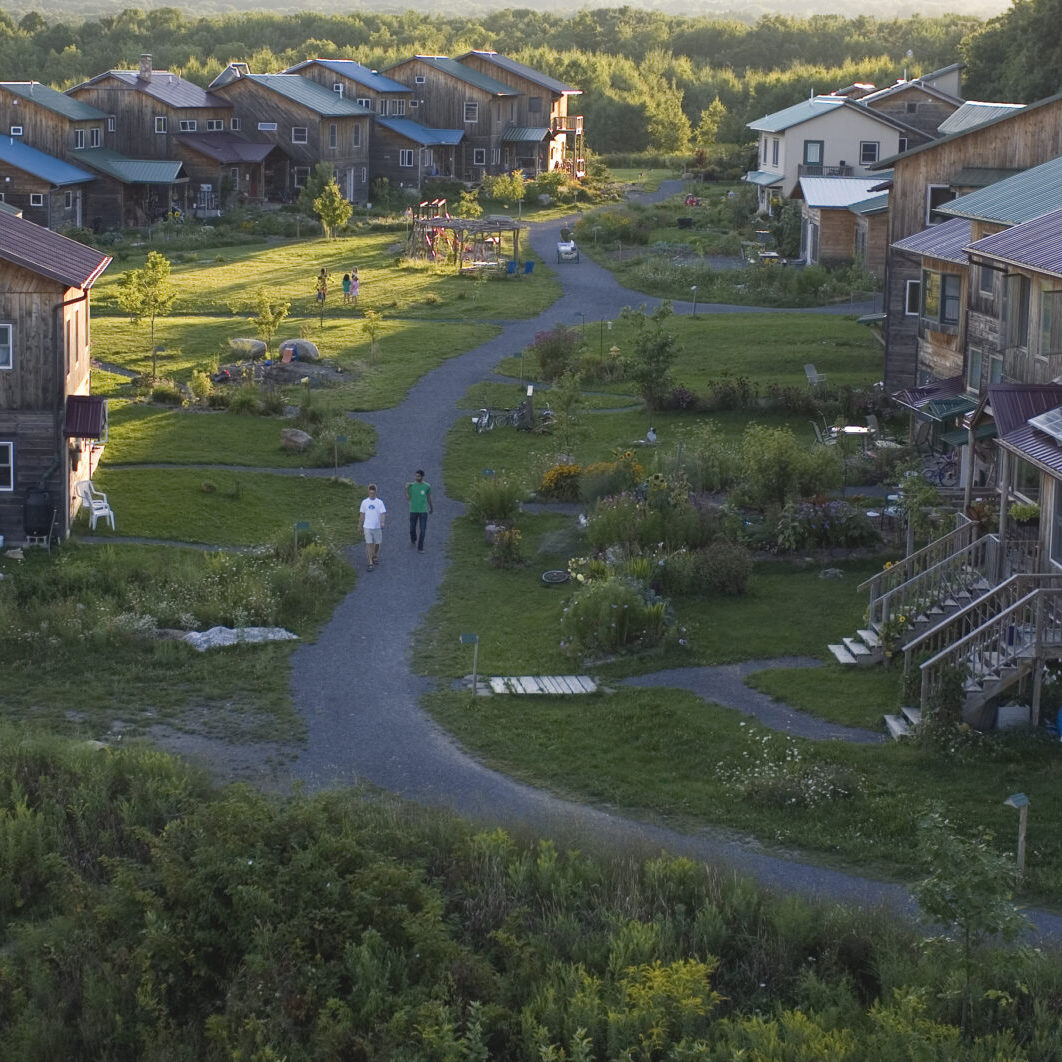 Looking for a great podcast recommendation about community building? Try Inside Community, a series that provides "an inside look at the beautiful and messy realities of creating and sustaining an intentional community. Cathedral Park Cohousing member Rebecca is a self-proclaimed podcast junkie, and she will be sharing reviews here periodically. She recently started listening to Inside Community, and is finding it a great way to get her head and heart ready for living in community!
Rebecca will be joining us in St. Johns from Berkeley, California, and when she isn't listening to podcasts on her walks, she is probably talking to one of her future neighbors on the phone while she ambles around the Bay. Meet Rebecca and the rest of the eclectic Cathedral Park Cohousing community here!
Read on for more from Rebecca.
Cohousing is for Introverts
It's often said that cohousing attracts introverts, because of the way it gives folks easy access to a rich social life, but also respects each household's privacy and autonomy. That resonates with me. While I enjoy people immensely, I also spend a lot of time on my own. I am a podcast junkie and subscribe to a ridiculously large number! I often listen as I exercise, walk, do chores or some activity that doesn't require my full attention.
The list is varied but relates to some of my interests, including news& politics, food, the environment, storytelling, humor, design and music. Just as I once realized I was not obligated to read every book I start, I skip some episodes, principally because there is way more to listen to than my time permits! And of course there are some I never miss and move to the top of my queue as soon as an episode drops.
Learning About Community from other Cohousers
As I get ready for my move to Portland to join the amazing community at Cathedral Park Cohousing, I am enjoying spending some of my precious podcast time learning the ins and outs of living intentionally in community. A recent addition to my listening library (yes, it appears I have no self control when it comes to adding to such a long list!) is Inside Community from the Foundation for Intentional Community. Hosted by Rebecca Mesritz, a community builder living in Williams, Oregon, it offers "an inside look at the beautiful and messy realities of creating and sustaining an intentional community."
It began in January 2022 so you haven't missed much! Episodes have covered topics such as meeting facilitation, sharing income, governance & decision making and legal frameworks. 
You can watch a short trailer and learn more here, and you can listen on Spotify, Apple Podcasts, or your favorite platform.
Come Listen and Learn With Us!
At Cathedral Park Cohousing, Portland's Newest Cohousing Community, we love thinking about community building together. Join us for an upcoming Learn About session for more information on how to explore your next adventure with us!