Hello from Cathedral Park Cohousing, Portland Oregon's newest cohousing community! We are a multigenerational community built on belonging, compassion, and curiosity – and we're a fun bunch to boot! Our urban community will be located on a half acre of gently-sloping hillside property that is community owned. We have committed membership and an experienced professional development team with a successful cohousing track record. Set to start construction in 2023, we currently have homes available, and are quickly expanding our membership. We would love to meet you!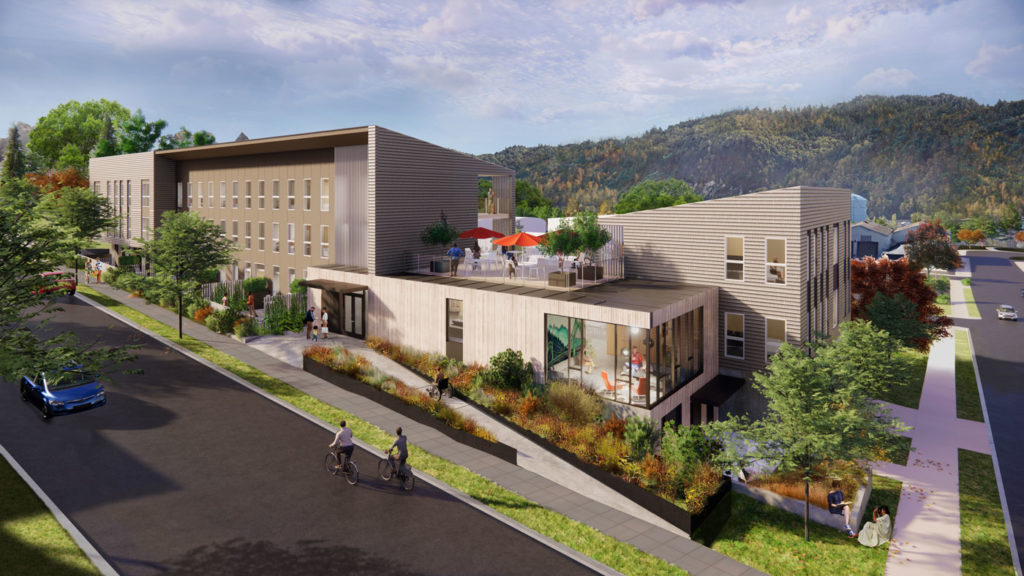 Design by Mahlum Architects
All of our condo homes are universally designed (no stairs!). They will have full kitchens, laundry hookups, and share ample common-space amenities. The design of our homes fosters easy community connections, while at the same time providing privacy for families and individuals.
Portland weather (no, it doesn't rain all the time!)
144 days of sun per year – average US is 205
Only 5" more rain that the US average
3" average of snow per year – US average is 28"
Temperature – summer high around 81 and winter low around 36 degrees