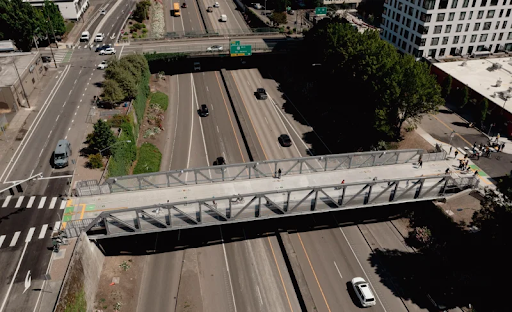 Time Magazine Declares Portland One of the "World's Best Places" for 2022
It's not everyday that your hometown gets called one of the "World's Best Places." Though, if you happen to call Portland home, it can feel that way. Add Time to the list of national and international news outlets swooning over the Rose City. 
We may have had our fair share of challenges over the span of the last couple of years, but we'd like to think that Portland is still one of the best places to visit or call home, and Time seems to agree. On July twelfth Time published a story by Sucheta Rawal about the welcoming attitude and overall awesomeness of the City of Roses—home to Portland's newest cohousing community, Cathedral Park Cohousing—where "all are welcome." 
What's All the Fuss About?
The founders of Cathedral Park Cohousing love so many things about Portland, and that's why we live here. Whether it's the easy access to the Oregon Coast, Cascade Mountains, Oregon's high desert, and the world-famous Columbia Gorge; the world-class arts, entertainment, or dining options available pretty much every day of the year; or the small town meets sophisticated big city vibe of the place, there's so much to love that it's nice to get an outside perspective sometimes on what's so great about this place we call home.  
What Time Loves about Stumptown
Portland joins the ranks of other "best places" the world over because of our commitment to the environment as evidenced by our new pedestrian and bicycle-only bridges, as well as our plethora of "unique stays." Being that Cathedral Park Cohousing will have a pretty sweet guest suite of our own to accommodate family and friends from afar, we love to think we're doing our part to prove Time right. Come join our next learn about session to learn more.